Browse our cars in the SUV category and find the perfect vehicle for your stay in Montenegro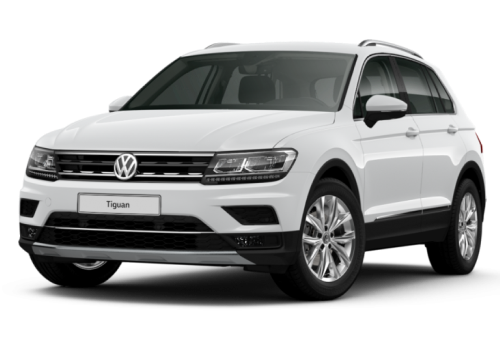 Volkswagen Tiguan, automatic
€60.00/day
More Details
Engine
2.0 TDI
Power
110 HP
Tank capacity
65l
Fuel type
diesel
Features
Alloy wheels, Auxiliary heating, Bluetooth, CD player, Central locking, Electric side mirror, Head-up display, MP3 interface, Navigation system, Parking sensors, Sports package, Sports suspension
Kia Sportage, automatic
€50.00/day
More Details
Engine
1.6 GDI
Power
100 HP
Tank capacity
62l
Fuel type
diesel
Features
Alloy wheels, Auxiliary heating, Bluetooth, CD player, Central locking, Electric side mirror, Head-up display, MP3 interface, Navigation system, Parking sensors, Sports package, Sports suspension
Nissan Qashqai, manual
€50.00/day
More Details
Engine
2.0 TDI
Power
120 HP
Tank capacity
65l
Fuel type
diesel
Features
Alloy wheels, Auxiliary heating, Bluetooth, CD player, Central locking, Electric side mirror, Head-up display, MP3 interface, Navigation system, Parking sensors, Sports package, Sports suspension
SUV Rental Montenegro: Conquer the Diverse Terrains with Confidence
Montenegro, a land of mesmerizing contrasts, awaits exploration. From the rugged landscapes of the Dinaric Alps to the serene stretches of the Adriatic coastline, this Balkan beauty promises adventures of varied scales. While the heart craves to traverse every facet of Montenegro, the journey demands a vehicle as robust as your spirit. An SUV rental in Montenegro serves as the ideal companion, ensuring you navigate every terrain with ease and style.
---
The Allure of Opting for an SUV in Montenegro
1. Mastery Over Multiple Terrains: Montenegro's landscapes are as diverse as they come. An SUV's sturdy build ensures you tackle mountainous tracks, coastal roads, and urban streets with unmatched confidence.
2. Ample Space for Adventures: Planning for a camping escapade or carrying sports gear for an adrenaline rush on the Montenegrin waters? SUVs offer generous space, ensuring both passengers and equipment find a comfortable spot.
3. Elevated Views for Enhanced Experiences: The elevated seating of an SUV provides a vantage point that most cars can't. Enjoy panoramic views of Montenegro's scenic beauty as you drive, making the journey as exciting as the destination.
---
Boka Car: Elevating SUV Rentals in Montenegro
1. Varied Fleet for Varied Tastes: Whether you prefer a compact crossover or a full-sized luxury SUV, Boka Car's fleet caters to every adventurer's preference.
2. Vehicles in Prime Condition: Safety and comfort are paramount. Every SUV in our lineup undergoes rigorous checks to ensure peak performance throughout your Montenegrin adventure.
3. Customer-Centric Services: From easy pick-ups and drop-offs at Tivat and Podgorica airports to 24/7 customer support, our services are designed to complement your journey, making SUV rental in Montenegro seamless and hassle-free.
---
Embarking on Signature Montenegrin Adventures with Your SUV
Mountain Trails and Treks: Venture to the mountain ranges like Prokletije or Biogradska Gora National Park. The prowess of an SUV ensures no trail remains unconquered.
Beachside Retreats: Montenegro's coastline is studded with pristine beaches and charming towns. With an SUV, explore the hidden gems, accessing secluded spots with ease.
Urban Exploration: Cities like Podgorica and Kotor brim with history and culture. The maneuverability and comfort of an SUV make urban explorations an absolute delight.
---
Montenegro beckons with its myriad charms, and to answer its call, one requires a vehicle as versatile as the adventures awaiting. An SUV, with its blend of strength, space, and style, becomes the definitive choice for the avid explorer.
With Boka Car's commitment to excellence, your SUV rental in Montenegro guarantees not just a vehicle, but an experience. As you set out to capture Montenegro's essence, do so with the assurance, freedom, and flair that only an SUV can offer. Embrace the journey; embrace Montenegro.