Mini Car Rental Montenegro
Browse our cars in the mini category and find the perfect vehicle for your stay in Montenegro
Hyundai i20, manual
€35.00/day
More Details
Engine
1.2 MPI
Power
62 HP
Tank capacity
50l
Fuel type
gasoline
Features
Alloy wheels, Auxiliary heating, Bluetooth, CD player, Central locking, Electric side mirror, Head-up display, MP3 interface, Navigation system, Parking sensors, Sports package, Sports suspension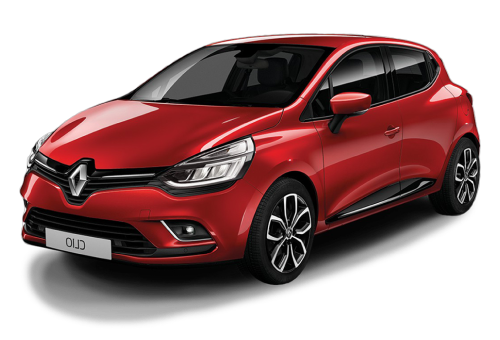 Renault Clio, manual
€35.00/day
More Details
Engine
2.0 TDI
Power
120 HP
Tank capacity
65l
Fuel type
diesel
Features
Alloy wheels, Auxiliary heating, Bluetooth, CD player, Central locking, Electric side mirror, Head-up display, MP3 interface, Navigation system, Parking sensors, Sports package, Sports suspension
Mini Car Rental Montenegro: Discovering the Adriatic's Best-Kept Secret
Montenegro, with its arresting blend of coastal beauty and mountain grandeur, is a destination waiting to be explored. To do so with convenience and flair, nothing matches the compact agility of a mini car. As you set forth to unveil the treasures of this Adriatic jewel, consider the unique offerings of mini car rentals.
---
A Deeper Look: Why Mini Cars Are Montenegro's Best Bet
1. The Eco-Friendly Choice: Mini cars are not only light on the pocket, but they're also light on the environment. Their fuel efficiency translates to fewer emissions, making your journey eco-friendlier.
2. Adaptability: Montenegro's terrain varies from coastlines to mountain passes. Mini cars offer adaptability, ensuring you're always in control, irrespective of the terrain.
3. The Fun Factor: There's an undeniable joy in zipping around in a compact car, especially on vacation. It's spontaneous, fun, and adds an element of adventure to your trip.
---
The Extended Boka Car Advantage
When you think compact car rental in Montenegro, Boka Car's extended benefits ensure a holistic travel experience:
1. Comprehensive Insurance Options: Travel with peace of mind, knowing you're covered against unforeseen incidents.
2. Transparent Pricing: No hidden fees. Our transparent pricing ensures that what you see is what you get.
3. Expert Travel Tips: Our team isn't just about cars. We're also passionate about Montenegro and are always ready to share off-the-beaten-path recommendations.
---
Unlocking More of Montenegro with Your Mini Car
The Serenity of Skadar Lake: Montenegro's largest lake, Skadar, is a haven for birdwatchers and nature enthusiasts. Drive down and embark on a boat tour, or simply enjoy the serene views.
The Mystique of Ostrog Monastery: Perched against a near-vertical cliff, this is a must-visit pilgrimage site and a marvel of architecture. Your mini car makes the journey comfortable and enjoyable.
The Vibrancy of Bar: Known for its Old Town and the contemporary port area, Bar offers a blend of history and modernity. Your compact car ensures you explore both facets with ease.
---
Seasonal Specials with Mini Cars
Summer Retreats: Montenegro's beaches, from the popular Budva to the secluded Dobrec, become accessible with your mini car. Beat the heat with cool Adriatic waves.
Winter Wanderings: While Montenegro isn't typically associated with winter sports, locations like Kolasin offer delightful skiing opportunities. With a mini car, winter explorations become more accessible.
---
To encapsulate, Montenegro, a land of diverse terrains and rich cultural tapestry, beckons the discerning traveler. The essence of this Balkan beauty is best captured when one has the liberty to move freely, untethered by transportation constraints. This is where the mini car rental in Montenegro, especially from Boka Car, becomes an invaluable asset. Every turn, every alley, and every mountain path holds a story. Are you ready to drive into it?