Luxury Car Rental Montenegro
Browse our cars in the lux category and find the perfect vehicle for your stay in Montenegro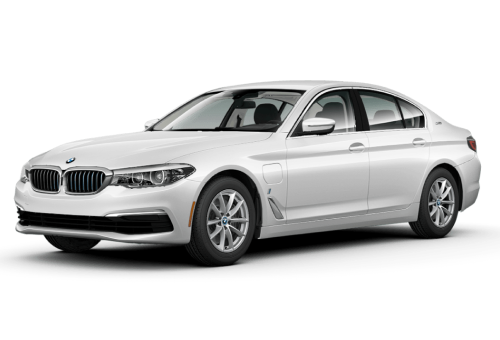 BMW 520, automatic
€100.00/day
More Details
Engine
2.0 TDI
Power
120 HP
Tank capacity
65l
Fuel type
diesel
Features
Alloy wheels, Auxiliary heating, Bluetooth, CD player, Central locking, Electric side mirror, Head-up display, MP3 interface, Navigation system, Parking sensors, Sports package, Sports suspension
Audi A6, automatic
€60.00/day
More Details
Engine
2.0 TDI
Power
120 HP
Tank capacity
65l
Fuel type
diesel
Features
Alloy wheels, Auxiliary heating, Bluetooth, CD player, Central locking, Electric side mirror, Head-up display, MP3 interface, Navigation system, Parking sensors, Sports package, Sports suspension
Audi A6, manual
€60.00/day
More Details
Engine
2.0 TDI
Power
120 HP
Tank capacity
65l
Fuel type
diesel
Features
Alloy wheels, Auxiliary heating, Bluetooth, CD player, Central locking, Electric side mirror, Head-up display, MP3 interface, Navigation system, Parking sensors, Sports package, Sports suspension
Luxury Car Rental Montenegro: Embracing the Adriatic Elegance in Grandeur
Montenegro, with its pristine coastal stretches, majestic mountains, and time-honored landmarks, promises an experience unlike any other. However, there's a way to elevate this experience further, a way to merge Montenegro's intrinsic elegance with unparalleled sophistication. Enter the realm of luxury car rental in Montenegro.
---
Indulge in Montenegro with Luxurious Mobility
1. Prestige on Four Wheels: Luxury cars are not just modes of transport. They are symbols of elegance, craftsmanship, and class. Each drive in Montenegro becomes a journey worth remembering when done in the comfort of a luxurious vehicle.
2. Advanced Features for an Enhanced Journey: With luxury cars, you get more than just a drive. Advanced audio systems, state-of-the-art navigation tools & much more – lux car rentals in Montenegro ensure a journey that is as tech-forward as it is comfortable.
3. A Seamless Drive: Engineered for performance, luxury vehicles promise a seamless drive, irrespective of Montenegro's varied terrains. Whether you're navigating the coastal roads of Budva or the mountainous trails of Durmitor, the ride is always smooth.
---
Why Boka Car Stands Out for Luxury Car Rentals
1. Curated Selection of Elite Vehicles: Our fleet, at Boka Car, boasts some of the finest luxury vehicles in the market. Our assortment ensures that discerning travelers find their perfect match.
2. Personalized Service: Luxury is not just about the car; it's about the experience. Our team is dedicated to offering a bespoke service, tailoring the rental process to suit your unique needs.
3. Safety First: Luxury doesn't compromise on safety. All our vehicles are regularly inspected and equipped with modern safety features, ensuring peace of mind throughout your Montenegrin journey.
---
Destinations That Complement Your Luxury Car Experience
Sveti Stefan: A drive to this iconic islet resort in a luxury car epitomizes the grandeur of Montenegro. Park by the coastline, and let the beauty of the Adriatic merge with the elegance of your vehicle.
Porto Montenegro: This luxury marina in Tivat is a haven for the elite. Your luxury car will fit right in as you explore the high-end boutiques, dine in gourmet restaurants, or simply take in the yacht-studded views.
Royal Capital Cetinje: Historic yet vibrant, Cetinje is a treat to explore. The charm of its old embassies and museums becomes even more special when arriving in a luxury vehicle.
---
Redefining Montenegro Road Trips
While Montenegro's natural beauty can leave one spellbound, there's a distinct pleasure in exploring this Balkan paradise aboard a luxury car. It's not just about the destination; it's about how you get there. The winding roads, the serene landscapes, and the gentle hum of a premium engine – it's poetry in motion.
By opting for a luxury car rental in Montenegro, you're not just choosing a car; you're selecting an experience, a statement. As the sun sets over the Adriatic, casting golden hues over the Montenegrin landscapes, ensure that your journey is as memorable as the destination. Embrace Montenegro in style. Embrace it in luxury.